B Double / Multi Combination
(MC) TLIC4006A DRIVE MULTI-COMBINATION VEHICLE
Training and assessment for this unit is delivered in partnership with ACT Training, RTO #2927
Courses are tailored to suit each student's requirements, from 1 on 1 to small theory groups.
Practical driving is always on a 1 on 1 basis.
Training is performed in a 2012 Western Star with a Detroit DD15 560hp engine. Transmission is Eaton RTLO20918B. A Trailer – OPHEE – B Trailer Haulmark. Obtaining your licence in this vehicle will give you an open MC/B Double/ Road Train licence allowing you to operate all MC – HC HR – MR & LR vehicles with any transmission.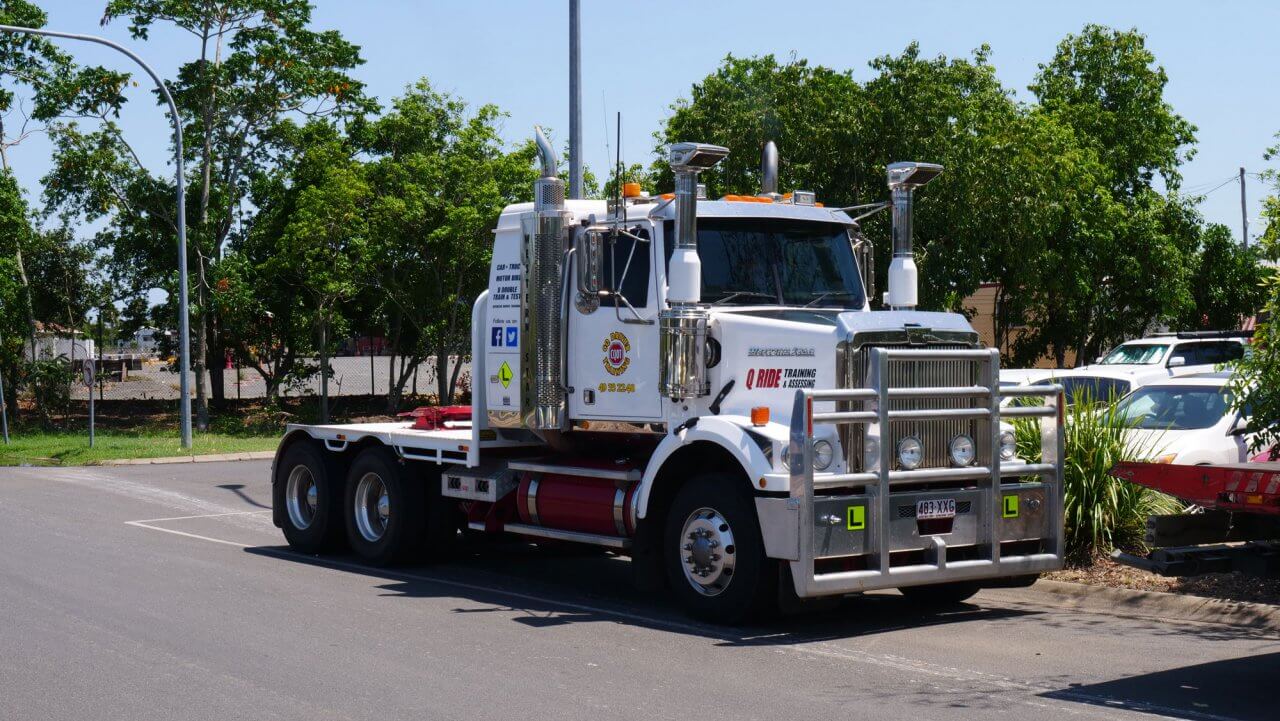 To obtain your Multi Combination licence you need to successfully complete the two-day course, with modules consisting of
log books
fatigue management
road rules
various techniques for different transmission types
permits
route planning
defensive driver training
Learn to operate vehicles with less wear & tear and obtain maximum fuel economy
Once all training is completed on the theory modules of the course, you will need to complete a closed book assessment of all that has been taught. Training & assessing on this course is competency based. If you have not reached the competency of all the modules at the end of the two days you will need to spend more time with us until competency is reached. Once all competencies are reached, you will be entered into the system to be issued a certificate of completion, for you to take into TMR to have your licence upgraded.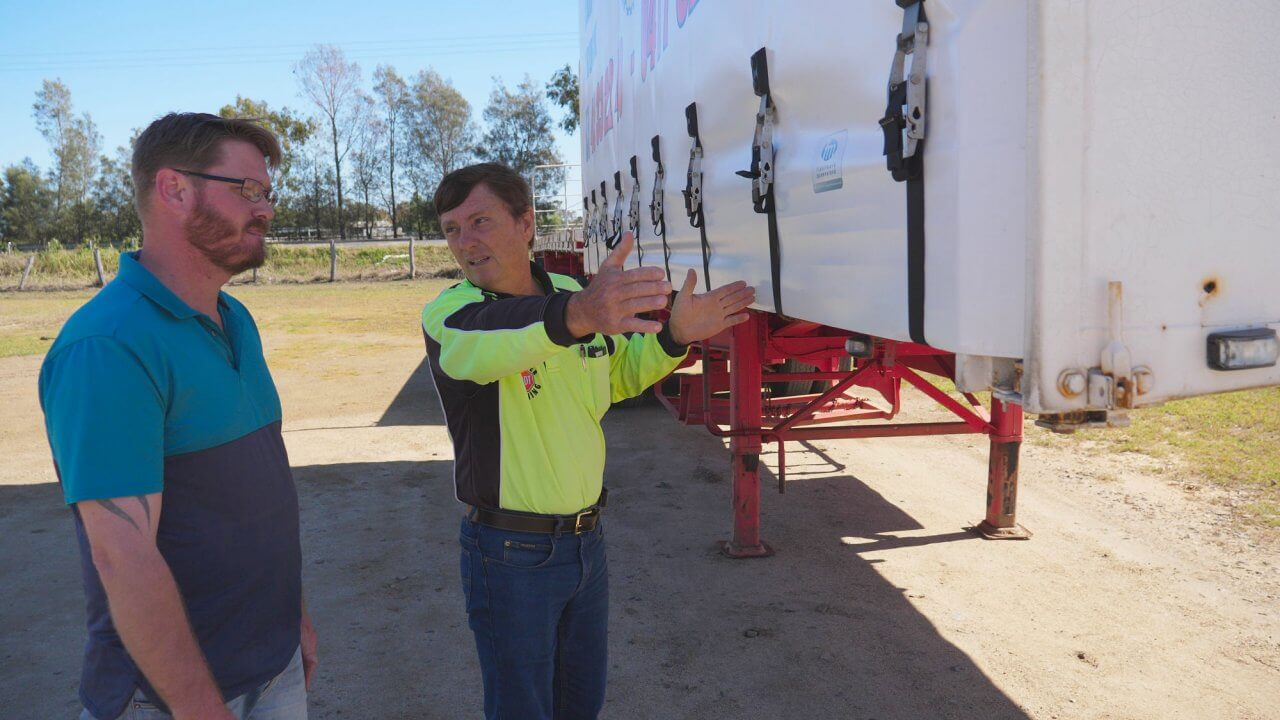 Costing
Upgrading from HR licence – $1750
Or From HC licence – $1500
Please remember to bring:
Licence
Work diary – Logbook, if you have one
Hat
Long sleeve shirt
Closed in footwear
Lunch and all study materials provided
Prerequisites:
Have held HR or HC licence for a minimum of 12 months
Duration: 2 Days
Day 1 consists of theory & practical
Day 2 consists of practical
Students with prior experience that display adequate ability may complete course in a shorter time frame through RPL.

If upon completion of the two days, a student still feels unconfident or has not successfully completed all of the modules, our instructor will continue guidance until competent.

There are no extra fees for our students to achieve full competency. Our goal is to ensure safer operators on our roads.
Helpful Links: